Did you get invited to another BBQ this weekend? It's summertime and BBQs are on the agenda, every weekend. So, why not change up your go-to dish? Bring something that will surprise the other guests and insanely embarrass your friend that brought that one salad she always brings… Just saying…
Check out some of these fun ideas for your next BBQ!!
Lemonade Ice with Whipped Yogurt
http://www.wholefoodsmarket.com/recipe/lemonade-ice-whipped-yogurt
Tomato Basil Peach Skewers
http://www.loveandlemons.com/2013/08/13/tomato-basil-peach-skewers/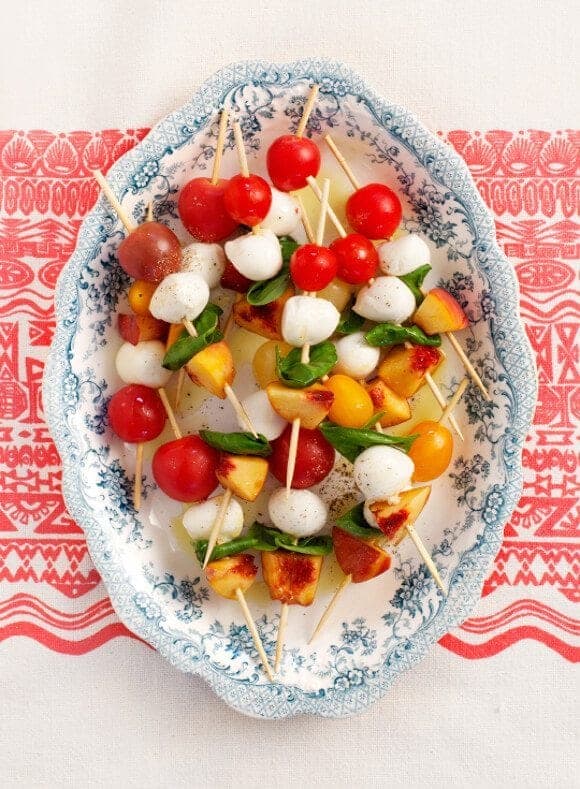 Simplest Red Fruit Salad
1 Small Watermelon (cubed – should make 3-4 cups)
1 Large Ripe Pomegranate
3 Tablespoons Fresh Mint Leaves (diced)
Lime Wedges
Open your pomegranate and gently remove all the seeds (arils) in a small bowl. In a large bowl, gently toss watermelon, pomegranate seeds and mint and pour into an airtight container. Put the fridge for 3 hours. Serve chilled and with lime wedges on the side to squeeze over the top if you're into that kinda thing.